Charlie Ball provides a summary of new local authority-level labour market data from the Census, and a report on the impact of low essential skills on the UK's economy, social mobility and job satisfaction
Data from the Office for National Statistics (ONS) showed that the total number of online job adverts increased by 4% on 3 March 2023 compared with the previous week, with growth in 16 of the 28 job categories, falls in eight categories and four remained unchanged. The last few weeks have been relatively stable.
The total number of online job adverts was 20% lower than the level seen in the equivalent period of 2022. Online job adverts increased in ten of the 12 UK countries and English regions compared with the previous week.
Calculated as a rolling four-week average, the number of potential redundancies reported in the week to 26 February 2023 was 67% above the level in the equivalent week of 2022, while the number of employers proposing redundancies was 65% above the level in the equivalent week of 2022.
Meanwhile, 27% of businesses with ten or more employees were experiencing worker shortages in late February 2023, broadly stable when compared with early January 2023 (28%).
13% of businesses reported that their employees' hourly wages had increased in January 2023 compared with December 2022. This was 24% for businesses with ten or more employees.
Coastal local authorities had some of the highest proportions of usual residents aged 16 years and over who were economically inactive.
Census data on local labour markets
The ONS also published Census data on labour markets at local authority level:
On Census day, 21 March 2021, 57.2% of usual residents aged 16 years and over were in employment.
3.4% of usual residents aged 16 years and over in England and Wales were unemployed, and by local authority this ranged from 6.3% in Newham (London) to 0.9% in the Isles of Scilly, and 1.7% in South Lakeland.
Coastal local authorities including East Lindsey (51.3%), North Norfolk (51.1%) and Tendring (50.3%) had some of the highest proportions of usual residents aged 16 years and over who were economically inactive, whereas some local authorities in London, including Wandsworth (26.4%), Lambeth (26.7%), and the City of London (29.1%) had the lowest percentages. Nationally, 39.4% were economically inactive.
In all local authorities in England and Wales, a greater proportion of men aged 16 years and above were in employment (61.4%) than women (53.2%).
In England and Wales, 7 in 10 (70.0%) disabled people aged 16 years and over were economically inactive and by local authority this ranged from 77.5% in Tendring, to 56.8% in the City of London. Among non-disabled people 31.7% were economically inactive.
 The latest KPMG and REC UK Report on Jobs found that permanent placements fell for the fifth straight month, while temp billings growth was mild overall.
The Recruitment & Employment Confederation (REC) attributes this to economic uncertainty, but also notes that candidate shortage is still worsening, albeit at a slower rate.
Vacancies data showed a relative improvement in growth of demand for staff, however, helped by a quicker rise in permanent vacancies (in contrast to a fall in permanent placements). The North of England, however, saw growth in demand for both permanent vacancies and placements.
Demand for staff continued to expand across both the private and public sectors midway through the first quarter. The quickest increase in vacancies was signalled for temporary staff in the public sector, closely followed by permanent workers in the private sector. The softest upturn in vacancies was recorded for temporary roles in the private sector.
Demand for permanent workers increased across all ten monitored job categories during February. Nursing/medical/care topped the rankings once again (as it did for temp vacancies).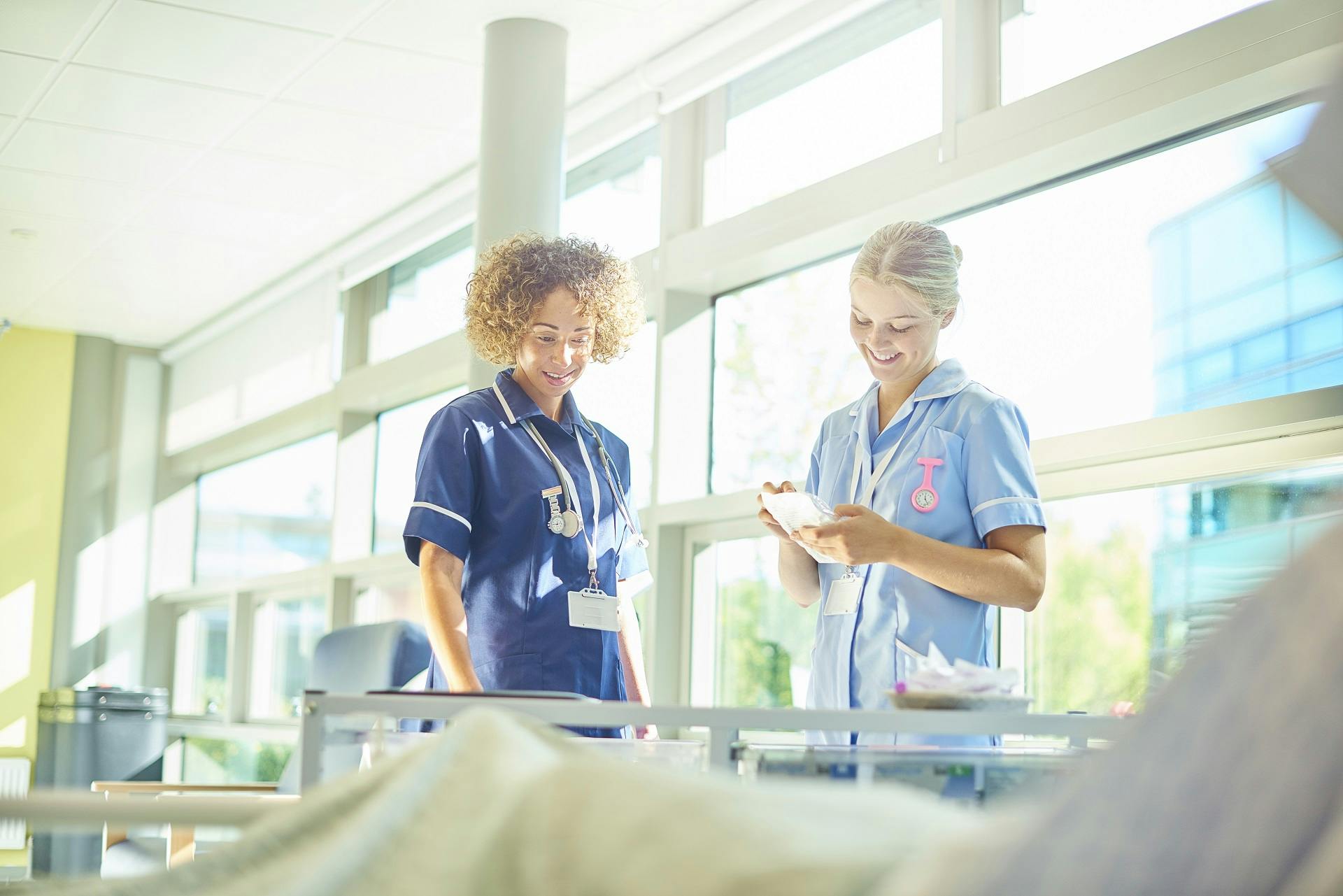 Lack of essential skills costing UK economy
The Skills Builder Partnership's new Essential Skills Tracker 2023 estimates that low essential skills cost the UK economy £22bn in 2022:
The Skills Builder Partnership have an essential skills framework (laid out in the report) to which this research refers.
At an individual level, people with higher levels of essential skills experience improved social mobility, employment, earnings, job satisfaction and life satisfaction.
Moving from the lower quartile essential skill score to the upper quartile essential skill score is associated with a wage premium of up to £4,600 each year for the average worker.
The paper found that although essential skill levels appear to drop-off after the age of 40 in the adult population, opportunities to build essential skills in work completely neutralise this effect. With the chance, these individuals continue to improve their essential skills and benefit from lifelong learning.
18% of workers have above average education level, literacy, and numeracy, and yet a very low essential skill score. This group of UK workers has the worst job satisfaction, life satisfaction, and sense of their life being worthwhile. They also earn much less than their peers.
British Chambers of Commerce (BCC) believes that the UK economy will not return to its pre-pandemic size until the final quarter of 2024. In the immediate term, the BCC is now expecting the first quarter of 2023 to see GDP fall, before three quarters of flat or weak growth - leading to an overall contraction of 0.3% for the year. This is a slightly more optimistic outlook than either the OBR or Bank of England's predictions. The BCC also expects the economy to grow in 2024, at 0.6%, compared to the BoE's forecast of 0.25% shrinkage.
The expectation for 2023 has been revised upwards from -1.3% in the BCC's last forecast, due to a more resilient economic performance at the end of 2022. Household spending held up well, despite a fall in real disposable income due to rising energy costs, inflation outstripping wages, frozen income tax allowances and higher mortgage payments. 
Despite a big drop in business confidence in Q3 2022, this now appears to have stabilised albeit at a lower level. Business investment has now returned to pre-pandemic levels, although it was not performing well then. With an expected rise in corporation tax coming down the tracks, alongside a business rates revaluation in April, and higher interest rates, this is likely to lead to flatlining investment in 2023 at 0.2%.  
Elsewhere, the Irish government has released an analysis of the supply of labour to the medical workforce:
In the 2021/22 academic year there were 1,403 medical student places available in the Irish higher education system. This is the highest medical graduate output per capita among OECD countries, however, due to the large proportion of non-EU students (46%) and availability specialist training capacity many of these graduates do not progress on to become consultants in Ireland.
The medical workforce supply model highlights that a long timeframe is required to increase medical education and training places. These places need to be carefully aligned to ensure the optimal pathway from student to consultant. Increased medical degree places necessary to redress the undersupply of Irish educated doctors require increased downstream capacity in specialist training programmes.
Increasing undergraduate places in medicine by 100 requires an increase in internship places of 92 five years later and an increase in specialist training places (IST or GP training) of 75 approximately eight years later. These results are sensitive to modelling assumptions on student dropouts rates, attrition and emigration which may vary into the future.
There are obvious lessons here for the UK's similar medical undersupply.
Thank you for your feedback